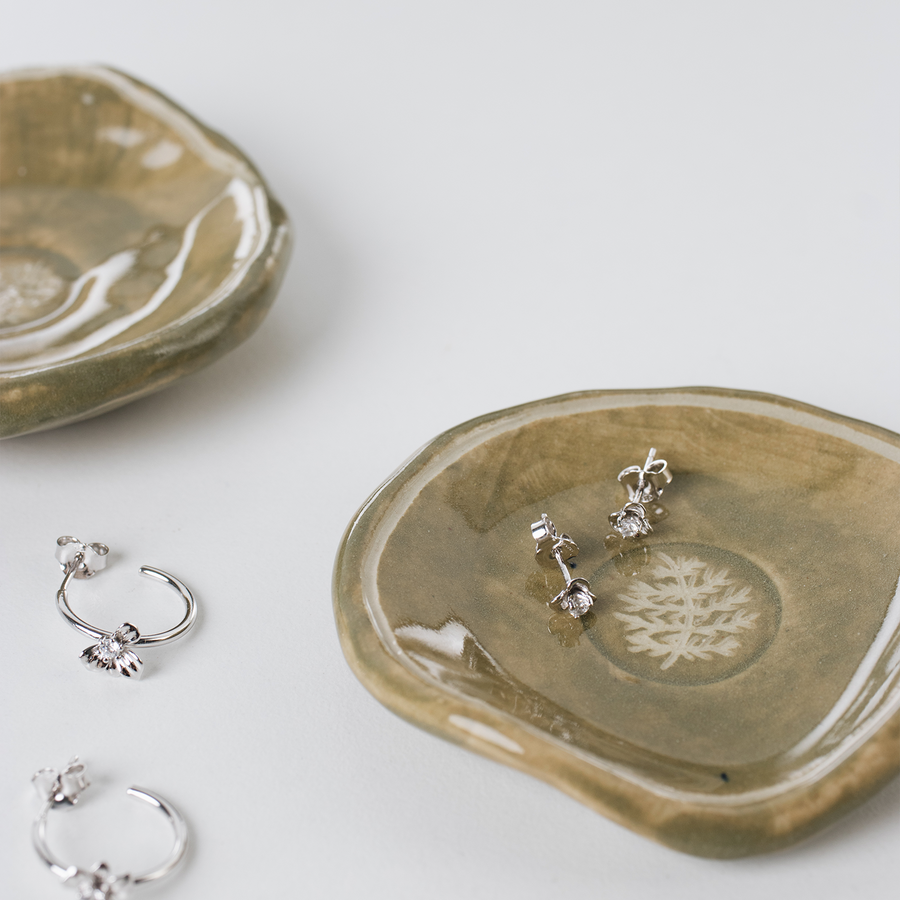 Jewellery Trinket Dish
Regular price
/
---
Gift Wrapping
Gift Wrap - $3.00
Get your item gift-ready! A set of gift wrap will include:
One gift box in a satin dumpling bag
Suede pouches for every piece of jewellery
1 – 2 items will fit one gift box
Personalised gift message (optional)
Gift Message
Add a personalised gift message of up to 250 characters; one per gift box. Simply include your message in the 'Order Notes' box before checking out. The gift message will be typewritten and added to your package.
*Please note that we do not include receipts with any order. All receipts are sent via email only. Should you require more gift boxes, please add another Gift Wrap to your order.
How to add gift wrapping
Go to your cart.
Find Gift Wrapping option at the bottom of your cart.
Complete all the steps to add gift wrapping.
Happy gifting!
Details
Each trinket dish is lovingly handcrafted, made of professional clay. Everything about these dishes is unique; from the silhouette of a midsummer fern etched on the top, to the smooth touch of beige lining the sides – no one piece is the same. Fired twice, hand-painted with an olive green underglaze and coated with transparent overglaze, this is the perfect addition to your By Invite Only collection.
Leave it by your dresser to hold your everyday earrings and rings, or even your keys and some loose change!
Measurements
Size: approx 8cm x 8cm (Please allow 1 - 2cm difference in size)
Please note that this item is 100% handcrafted. As it is handmade, there will be slight variations on the shape, size, thickness, and design on each Jewellery Trinket Dish.
Learn more about the after sales service of this item here.